Society is at peak stuff. Households are overflowing with stuff and the off-site storage business is booming with the overflow. Should we take drastic action and follow clutter buster guru Marie Kondo's guidelines to drastically
Society is at peak stuff. Households are overflowing with stuff and the off-site storage business is booming with the overflow. Should we take drastic action and follow clutter buster guru Marie Kondo's guidelines to drastically reduce our possessions? Or should we follow the thoughts of three design industry professionals who collectively advocate for a mindful and nuanced approach to possessions – a trend called "Collected Interiors"? The advice of these three professionals is particularly applicable to the purchase of hand-knotted and hand woven rugs. Let's soak in their advice and learn how we can own less while still having "more" by developing a mindful, curated outlook for our purchases.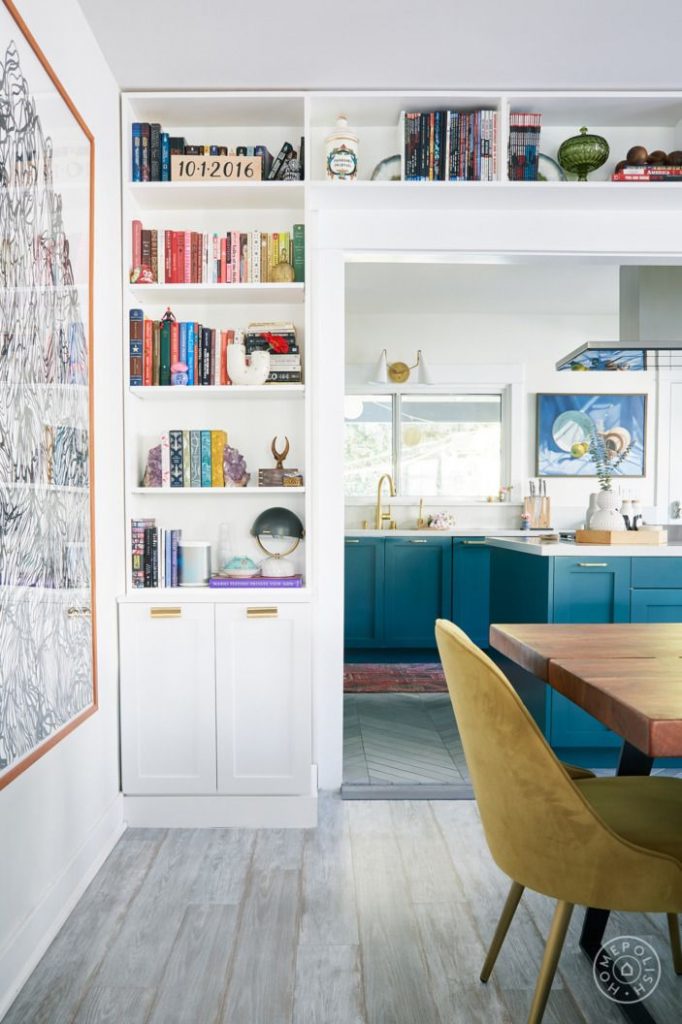 Howard Saunders is @retailfuturist. His career in retail design at the highest level led him to a second career as a retail futurist. Saunders doesn't deny that all generations including the youngest – Gen Z – want to "de-clutter and simplify", but he doesn't believe (as others insist) that ownership of objects is on the decline or that a sharing economy for interior objects is the future. Instead Saunders believes consumers want to own, but they also to wait for the right "stuff". That may sound contradictory to everything we read about instant gratification and our must-have-it-now culture, but what Saunders describes is part of the "Collected Interiors" trend. Unlike Maximalism for example, Collected Interiors is a "quiet" under-the-radar trend. It's a trend that reflects a growing desire to wait for the right object for our homes, and truly thinking through our objectives for the object. Waiting is the opposite of instant gratification and is a rewarding experience. It means for example, if we are buying a rug we can enjoy the experience of a collaborative conversation with rug experts, after which we can select the colors, materials, and specific design we truly desire (no impulse purchases, remember?) and then anticipate the excitement of the mindful wait while expert makers weave our rug. 
But it's not just about mindful waiting. Saunders says treasuring objects has been part of humanity from the beginning, so the likelihood of this primal urge disappearing is unlikely. Instead he believes the shift we're in is not a rejection of ownership but a rejection of cheap mass production. Put simply, Saunders advises consumers to demand and buy "better stuff" whether it be organic food or an organic hand-knotted rug. Collected Interiors means each object is also valued for its story. It might be a personal story known only to us, or it may be the story of where and how the rug was made (for example did you know we post photos of our weavers and their workshops on Instagram?) Consumers are increasingly eager to know a product's history and where and how it was made. 
Our second industry professional is Christopher Peacock whose eponymous company designs and builds luxury home cabinetry. Peacock interprets Collected Interiors as "very edited and very clean". "Clean lines" and thoughtful collecting is, he says, a reaction to "content overload" from social media as well as IRL overload of physical objects in our homes. "We're just bombarded" he says, so our homes should be a calming oasis and the objects in them a reminder of who we are or who we want to be. Everything in the home must have a reason to be there. But like Saunders he doesn't believe these qualities can ever be found in mass produced objects. We want "well-made things" that provide information that creates a feeling of wellbeing. And again, similar to Saunders, Peacock believes we are more and more willing to wait for quality handmade objects and the stories that come with them.
Our final interiors professional is the designer who coined the term "Collected Interiors". Texas-based Laura Umansky founder of Laura U Interior Design has more than 100 thousand followers on Instagram who follow her sage advice. Laura was  featured on a High Point Market Podcast in 2019. Asked whether she preferred minimalistic spaces or maximalist design, she found it tough to choose, but on reflection realized her preferred style is what she described as "Collected Interiors" – a style between minimal and maximal, and also a style she calls "Classically Current". Her company website advocates for the same experiential interiors that Saunders and Peacock describe while focussing on heirloom quality, ethical production, and sensory experience.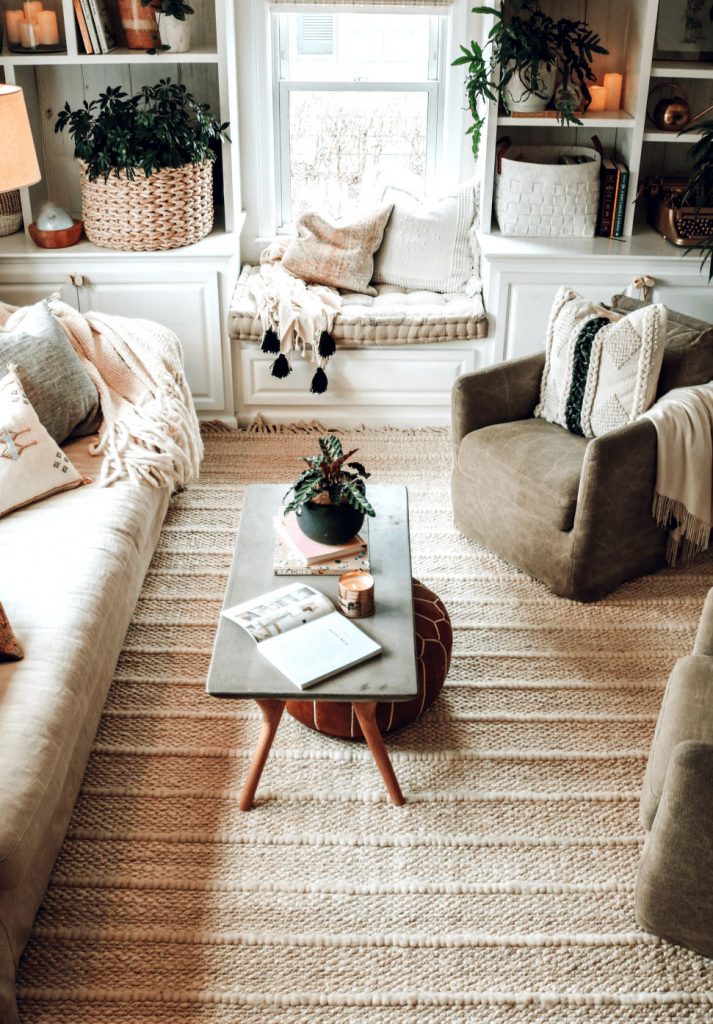 This collective advice predicts Collected Interiors is a trend that will continue to gain ground. Consumers will continue to buy and own things for the home, but are increasingly looking to buy fewer but better objects where the product's supply chain can be traced and where consumers can if they wish, influence the design outcome. No other home object is more historically and currently in-line with the objectives and goals of Collected Interiors than handmade rugs. The history of handwoven and hand-knotted rugs has always been closely tied to the weavers, to pattern making, to natural materials and dyes and to the sensory experience and unique woven stories of each handmade rug.